What should you do when your Greenville home alarm system goes off?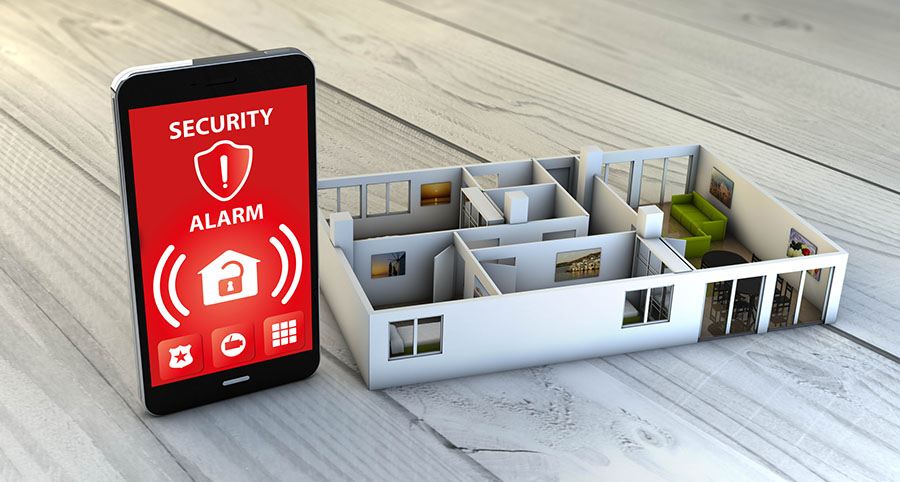 Your home security system shields your home – and your loved ones – against the many risks you may experience, like burglary, fire, and carbon monoxide leaks. Although your home might be prepared, that doesn't automatically mean you are. Do you understand what to do if your Greenville home alarm system goes off? The sound of an alarm is likely to be shocking, confusing, and might incite panic. Your best choice is to stay calm and follow these simple tips.
Steps to Take When Your Home Alarm System In Greenville Triggers
It's a situation nobody wants to face, but it's also why you ordered a home alarm system from the outset. You're woken up in the wee hours of the morning with the unmistakable blasting of an alarm after a security sensor has been tripped. Now what should you do?
Stay calm. This is easy to say but harder to do when your home security alarm is blaring, and your pulse is beating rapidly. But keeping a cool head is the best way to evaluate the situation. Avoid the temptation of trying to manage the emergency on your own but instead let your monitoring experts and first responders perform their job.
Take care of your family members. Your primary concern should be your family and leading them to safety. If you are dealing with a intrusion, this might include moving to an appointed safe zone as far from access points as possible. There's a good chance that your alarm immediately frightened away the invader, but it's always smarter to be safe than sorry. If there's smoke or a blaze, you need to exit your residence immediately.
Don't forget your smartphone. In this day and age, almost all individuals take their smartphones at all times, but you might fail to grab it during an emergency. You'll want to have it. You'll have the opportunity to keep in contact with your monitoring professionals and obtain alerts through your home security app.
Work With Your 24-hour Monitoring Team
The moment your home alarm system in Greenville goes off, your 24/7 monitoring professionals will spring to action. Their first move is to validate your alarm, and that includes communicating with you. The procedure they follow depends on the type of emergency. To illustrate, when a medical emergency is initiated, a single attempt will be made to contact you before assistance is dispatched. If you're dealing with a break-in - the most common type of alarm - a monitoring agent will adhere to these guidelines to contact you:
An attempt will be made to contact you through the central command panel. You will typically be required to supply a passcode.
If that attempt isn't successful, a call is made to your main contact number.
An alternate number or your primary contact person is tried next.
If there is still no answer, nearby police are sent.
Your monitoring specialists will attempt to reach you again once the proper authorities are contacted.
If you're not able to communicate with the monitoring team, don't fret. Help will still be dispatched even if you're not able to confirm the emergency.
Get prepared for any situation with a Vivint home alarm system in Greenville
Be prepared for any situation with a contemporary home alarm system in Greenville from Vivint. Call (864) 660-7126 to begin customizing your home's security today.
Communities Served Around Greenville By Smart Security Specialists Your Local Vivint Authorized Dealer