Are wireless smart homes in Greenville a good idea?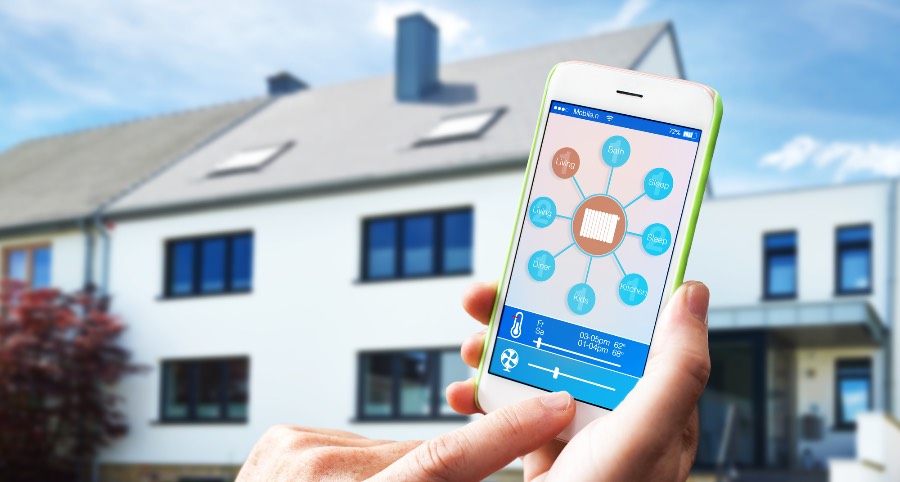 Not so long ago, home security systems were limited to hard-wired equipment connected through a drawn-out installation process. Those days are over. Wireless advancements have revolutionized the market and opened up a multitude of opportunities for residents.
Are you trying to determine if a wireless smart home in Greenville is right for you and your family? Find out what you should know about going wireless.
What to know before switching to wireless
The backbone of any wireless network is a stable internet connection. Reliable, speedy internet and a high-quality wireless router are the two primary components you'll need. If you haven't replaced your router in the last few years, think about making the change now to capitalize on the latest performance enhancements.
If you dwell in an area without dependable fast internet or cellular coverage, you may be better suited with a hard-wired installation. And, it could make more sense monetarily to stick with an existing setup if you move to a house pre-wired for home security.
Irregardless of where you reside, network and utility blackouts can take place. With this in mind, search for security options with cellular and battery backups to stay connected.
What are the benefits of a wireless smart home in Greenville?
The main objective of any home security system is to safeguard your family from dangers like theft and fire. You can accomplish this with wired and wireless systems, but if you want to take advantage of the most recent innovations, a wireless smart home is your top option. When you install a wireless system, you can take advantage of the following:
● Remote access: Would you like to be able to lock your doors or scan live video from your smartphone? A wireless smart home offers a degree of control and access you've never experienced previously. You can remotely check or adjust any integrated components, like your smart thermostat or lights.
● Instant updates: You can not only access your system, but it may also get in touch you. If one of your sensors is tripped, a notification will be delivered immediately to your cell phone app. You'll always know when there's a security event, no matter where you are.
● Flexibility and scalability: Dissimilar to wired components, you can put wireless options practically wherever you wish. Would you like to have a video camera on your shelf or in your kid's bedroom? You got it! It's also simple to incorporate or remove components from your wireless smart home.
Potential shortcomings of wireless systems
Despite the fact that wireless smart homes in Greenville have proven dependable and beneficial, there are a couple of potential disadvantages. Consider the following:
● You may need to replace batteries. If you use battery-powered tools, there's always the possibility of failure when the battery dies. However, smart components will inform you when battery life is depleting and tend to last for many years without needing a fresh battery.
● Placing devices. There might be restrictions on how far you can install wireless components away from the central command hub. This isn't likely to be a problem in most homes, but you should ask about the limit before installing.
● Risk of online hacking. Similar to other computer networks, the threat of hacking exists. But you can significantly lower this risk by incorporating secure passwords, always changing default settings, and using routers with integrated security.
Customize your Vivint wireless smart home in Greenville today!
Experience everything a wireless smart home can provide by customizing your own with a Vivint representative today. You'll love having access to your Greenville security system from any location. Dial (864) 660-7126 to get started.
Communities Served Around Greenville By Smart Security Specialists Your Local Vivint Authorized Dealer